BEFORE REQUESTING ARCHIVE OR TASKED IMAGERY

• Make sure you know the data's technical characteristics
• View available data in the DINAMIS catalogue
• You must have an active individual user account
The DINAMIS catalogue lists and distributes all imagery acquired. To keep adding to this bouquet of data, , DINAMIS lets users express their Pleiades and SPOT 6-7 imagery needs through ordering archive imagery and/or tasked imagery.
Using the image request application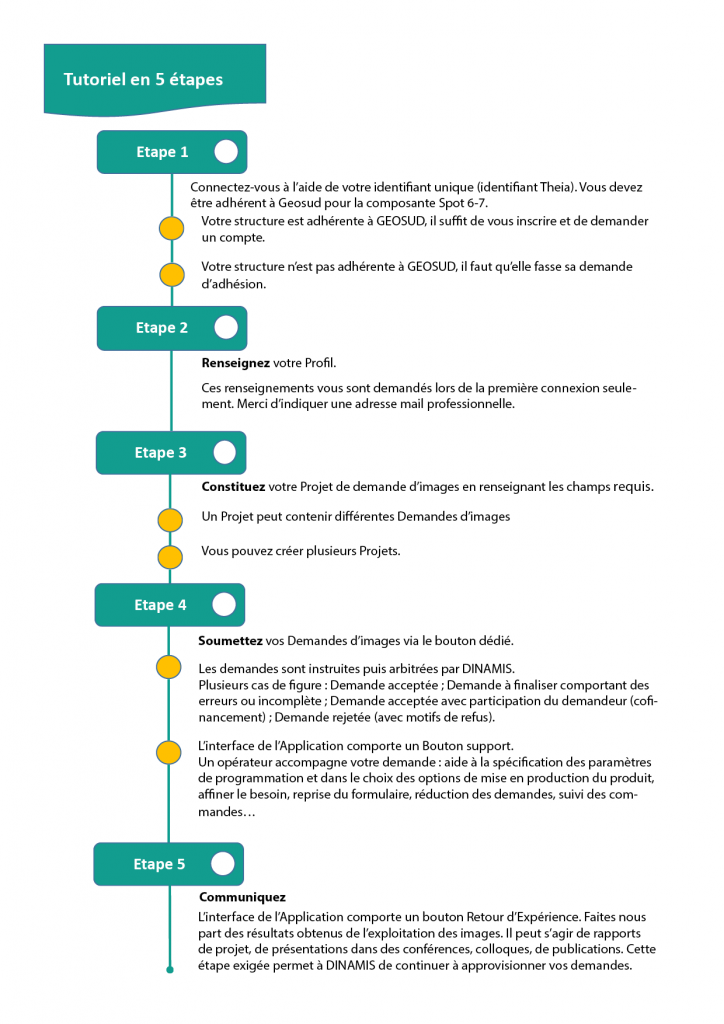 Pleiades tutorial
Download the Pleiades imagery request tutorial
SPOT 6-7 tutorial
Download the SPOT 6-7 imagery request tutorial
Accessing the Application
Use the CONTACT form for further information.